Appmediation App Registration Process - Screenshots
Please refer to below steps for appmediation simple 3-step app registration process


App Registration

Choose Platform -> Provide Url or Store ID -> Toggle Filter Mature Content or COPPA
If Rewarded Video is selected provide Reward Amount and Currency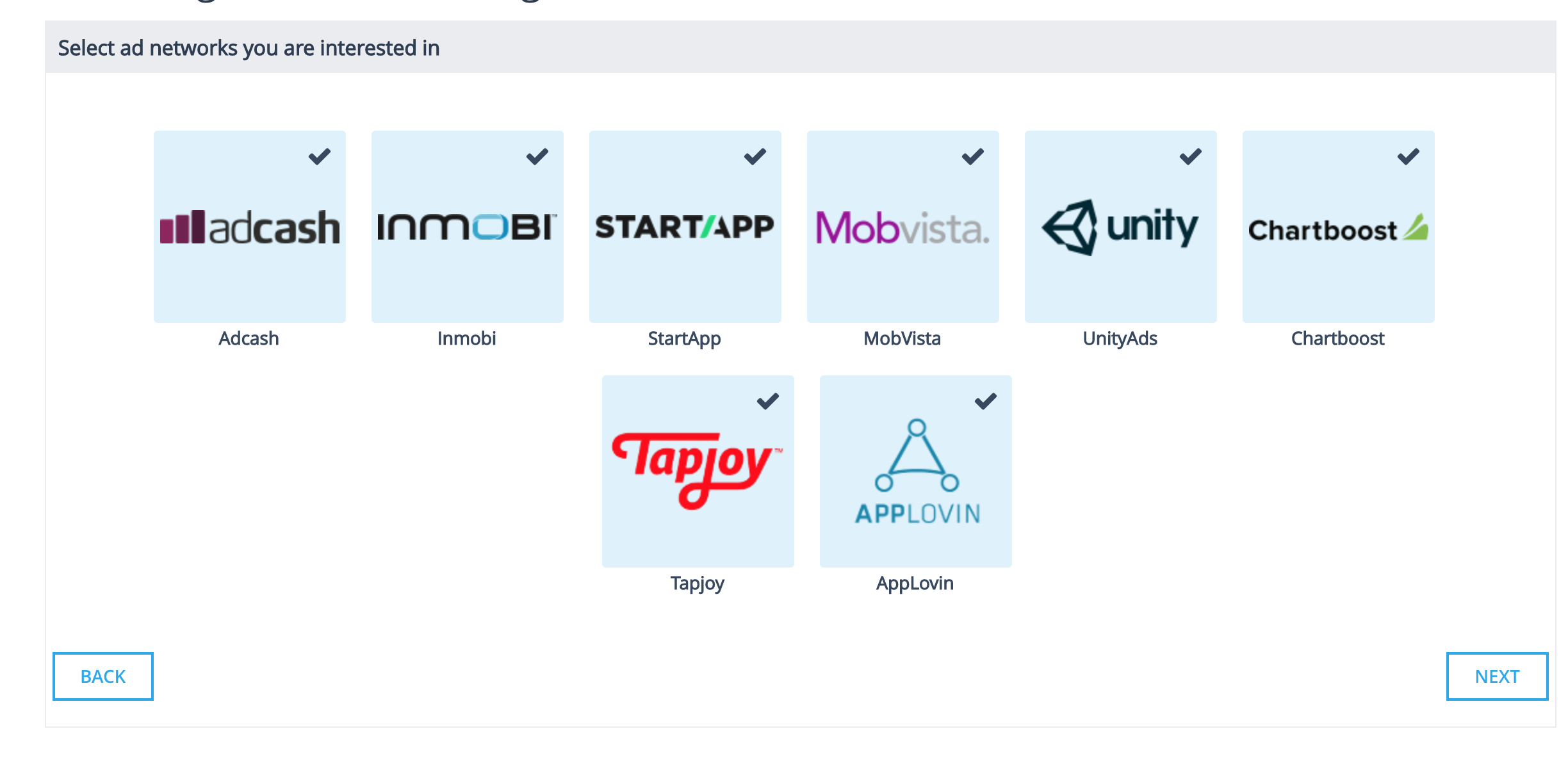 Related Articles

Appmediation App Registration Process - Video

Please refer to this video for appmediation simple 3-step app registration process

Appmediation Reporting Metrics Overview

In Dashboard various Dimensions, Metrics, Filters are available to measure App performance and take any optimisation action if needed. Refer to below section for understanding it better. Dimensions Day/Week/Month - Choose one of the time dimension. ...

What is Appmediation?

Appmediation is an app monetization solution that help app developers to maximize their ad revenues via a machine learning platform that combines multiple premium ad networks into just one SDK.

Appmediation SDK Integration - Simple Steps

Register your App on Appmediation platform for obtaining API key Do I have to install the appmediation SDK? Integrating our SDK is mandatory in order to unlock all the features of appmediation. You can find our latest SDKs and documentation by ...

How to connect the Facebook Audience Network (FAN) with Appmediation?

We have released the latest Android SDK Version (>=1.8.0) and iOS SDK Version (>=1.9.0) to support the Facebook Audience Network (FAN) integration. Follow these steps to enable the FAN on the Appmediation platform: Initial requirements Personal ...